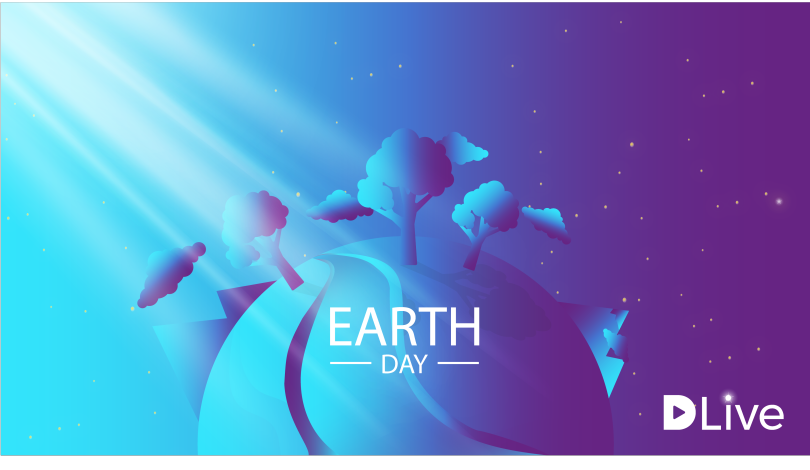 Earth Day is celebrated across the globe, the importance of this special day involves people taking pride in their environment by cleaning up litter, planting trees and other incredible actions that demonstrate an environmental protection for the globe.
How can an individual get involved in Earth Day?
It's simple, instead of driving to work you can ride a bike or walk! As mentioned above you can plant a tree, switch over your mailing bills to a form of e-bills and online invoices - your actions can save millions of trees a year, and most importantly you can stop drinking from bottled water, which brings us to the theme of 2018.
Earth Day's theme for the year of 2018 is ending plastic pollution.
For our Earth Day campaign we want to users to create video content that provides evidence of giving back to the Earth. We have mentioned some suggestions above but we can continue this list.
Planting a tree, and or garden.
Cleaning up litter and garbage at your local parks.
Using eco-friendly products & properly recycling your plastic bottles and bags.
Educate others on how they can reduce their carbon footprint.
You can become creative in how you want to take initiative!

Submission window for this campaign will begin on April 22, 2018 and end on April 23, 2018 12pm CET
Requirements
The video must be a minimum of a 1 minute.
The video must be uploaded to DLive.
The video must contain the tag EarthDay.
Videos that are not in English require English subtitles.
The content author must leave a comment on this post with a link to their entry.
Submit your video during the submission window
If all of these requirements are not met, you will not be eligible for an upvote during this campaign.
Rewards