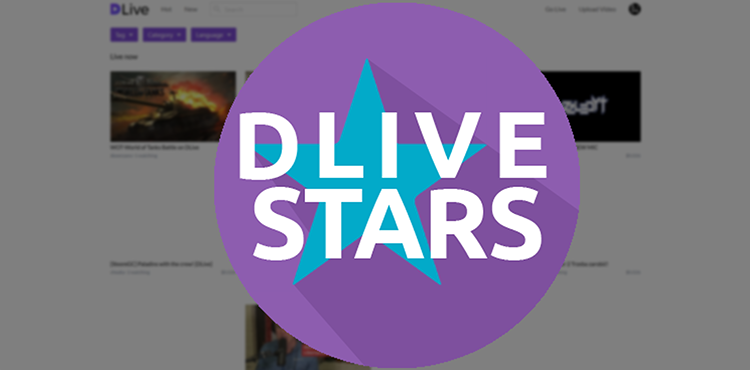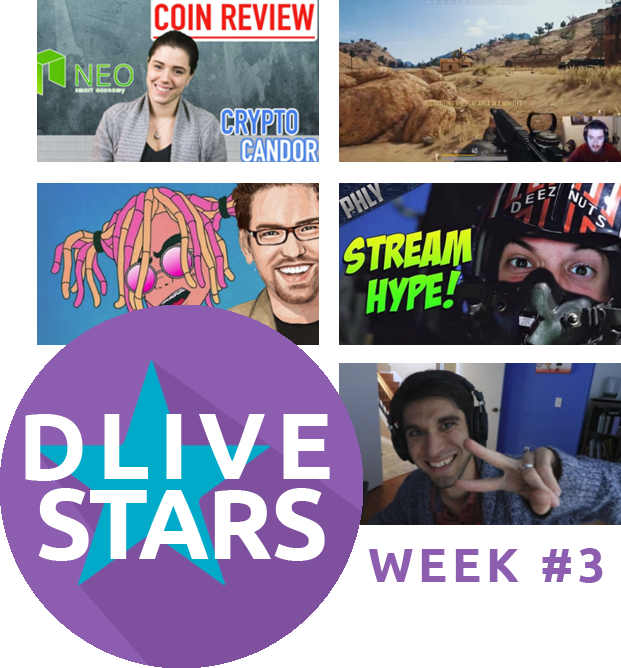 Hello DLivers!
We hope everyone has enjoyed their week streaming or watching on DLive. The growth of our community is a sight to behold. We are truly humbled to have such a fantastic community.
This week the platform had 5k active users on daily and are now going to elect our Stars who receive a 50% vote!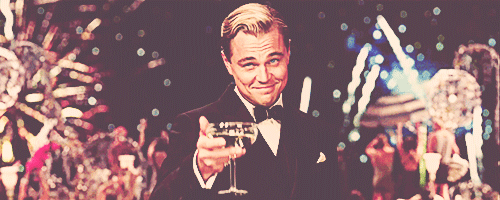 It is no secret that quality streams come from hard-work and dedication. We are always excited to see streamers trying different things on our platform! We would like to thank all who participated in the DLiveStar campaign. We hope to see you in our future campaigns!
 Below are our DLiveStars for week 3! (2/2/2018 - 2/9/2018)
They will all each receive an award of a 50% upvote from @DLive, check them out!
The stars are not listed in any order

---

Son of a poet and a pediatrician.
DLive's favorite musician. Awesome communicator with his viewers and is active in the community.




Husband, running nut, teacher, and gamer
Consistent League of Legends streamer. He's done 10 streams in the last week and participated in the #betterdlive promotion. We've stopped by his stream and he is always watching chat and interacting with his viewers.




Family First, Work Second, Games Last
Migister has also done over 10 streams in the last week. He plays PUBG and CS:GO. He's always interacting with his viewers and is a super friendly person.




Crypto Enthusiast, YouTube Extraordinaire
Crypto Candor videos have been posted on DLive for quite some time now, it's amazing to see such great content be offered on the DLive video content platform!




Pilot who is afraid of heights.
Making his way from Youtube to the blockchain. He always communicates well with his viewers!