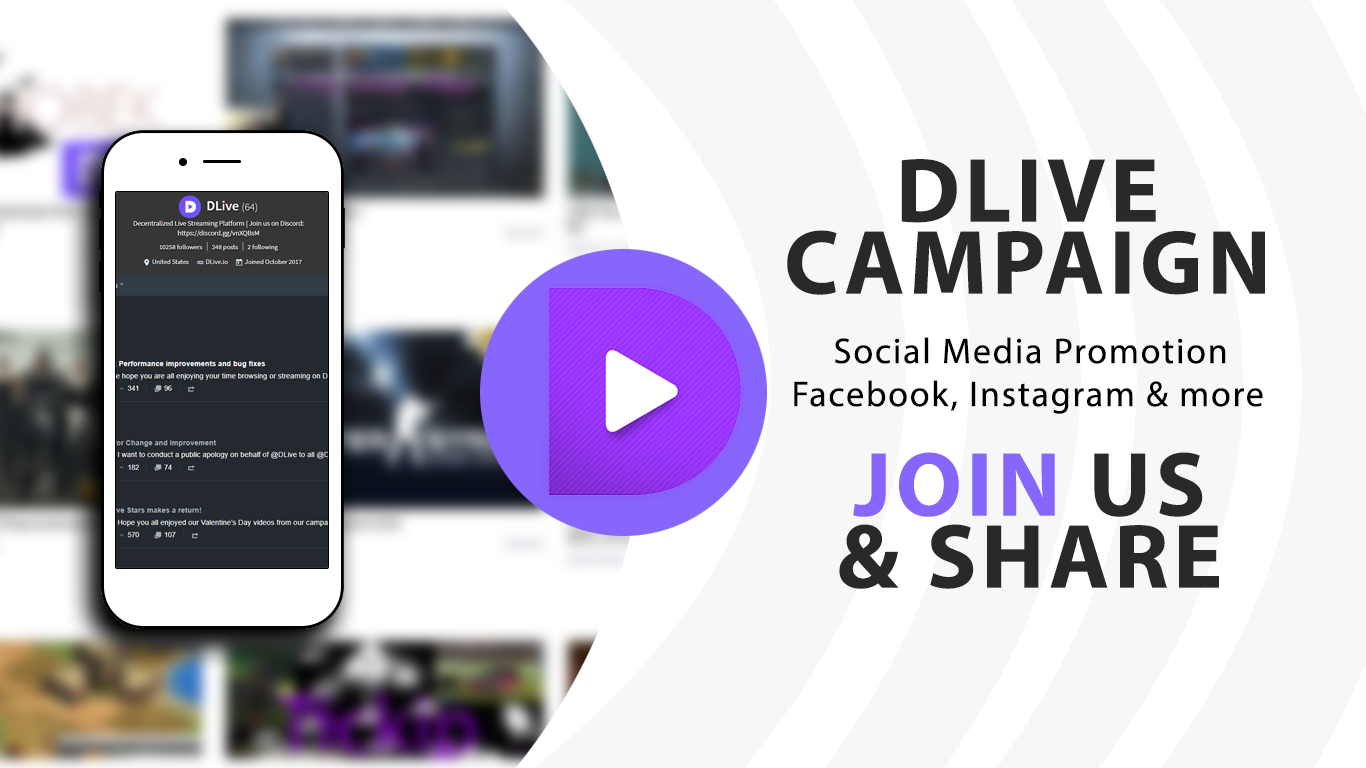 Are you a social media star with an abundance of users following you?
Now is your chance to earn rewards through DLive's latest campaign.
Create a post on your desired social media platform about DLive! You must explain what DLive is in your post or video, describe your experience with our community and the post/video must contain the DLive logo along with a link leading back to Dlive.io - after that you must link the source of your campaign entry (URL and the screenshot) in the comment section of this post.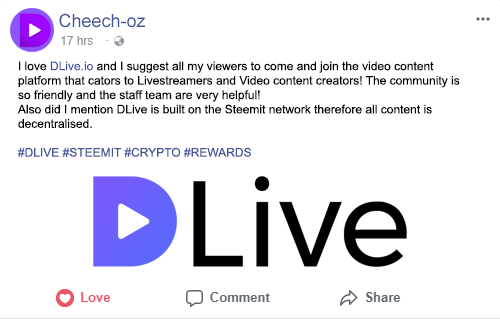 Above you can see a mock-up example of a Facebook post, it fits the criteria by informing users of the DLive platform, it contains the DLive logo, the post tells users about our friendly community and there's also a link in there that directs users to DLive.io
DLive will select specific entries and they will receive rewards using our reward system for this campaign.
Criteria
Must contain DLive in the title
Must contain DLive logo in thumbnail or somewhere in the post.
Must explain what DLive is in the post/video
Tell us your experience with the DLive Community inside the post.
Must contain a link linking back to DLive.
Can be done in any languange
Reward System For "Selected Posts"

+50 likes -> 5% upvote
+150 likes -> 8% upvote
+400 likes > 10% upvote
+1000 likes -> 15% upvote
A bonus 1-3% will be rewarded for quality posts or links regardless of how many likes.
Using bots to get likes for your posts will disqualify you from being eligible to receive rewards.
 This campaign will start on February 26th, 2018 and last until March 5th at 12pm CET.

The DLive team appreciates everybody's efforts in our campaigns and we will continue to reward users for their commitment to the platform, stay updated by following @Dlive and click the like button.