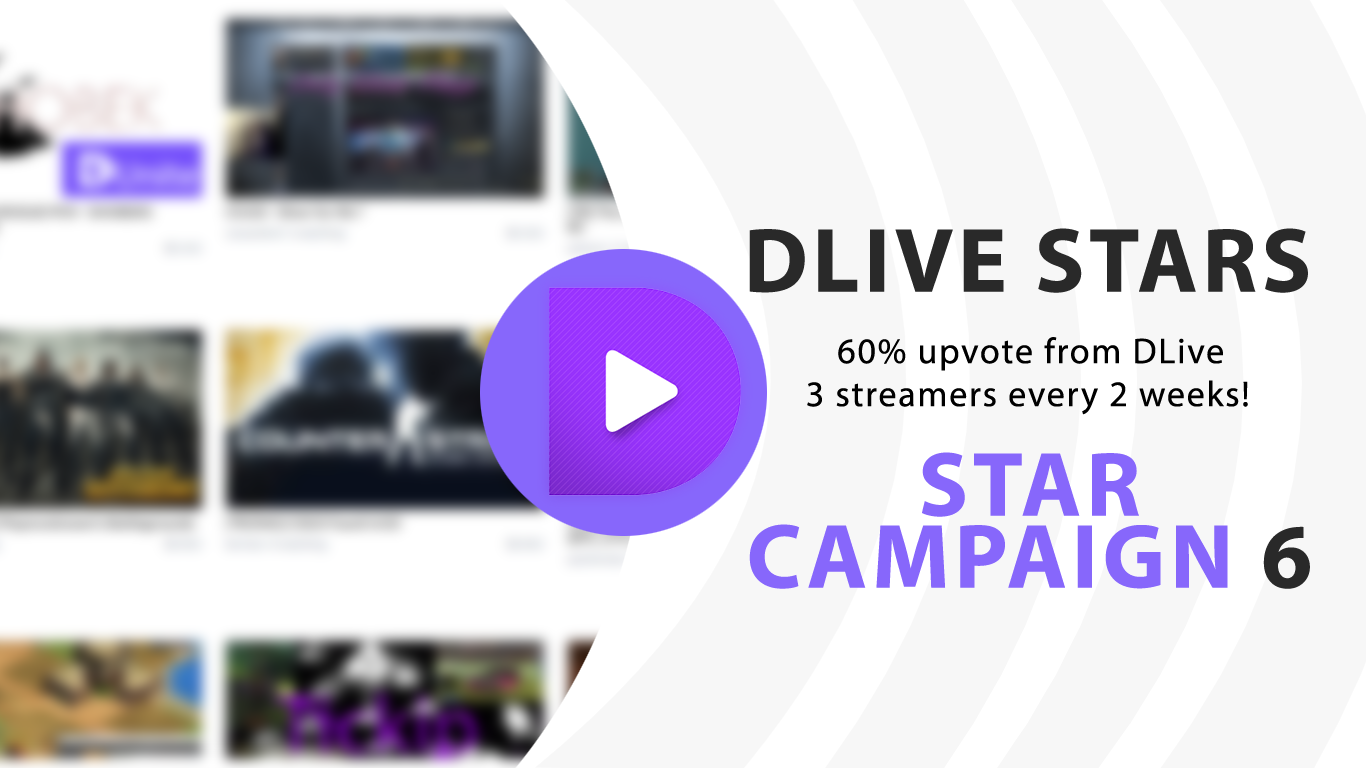 You can find the winners of Campaign 5 here!



Period: 2nd of April to April 15th at 12pm CET
Please do note that DLive Star's are selected depending on the quality of their stream throughout the entire two week period. The selection process includes the staff of DLive voting on individual streams.
Rules
Must use the tag: DLiveStar to be eligible
Rewards 
60% vote from DLive.
Resteem by DLiveStarBooster.
List the streamer's name in our biweekly ranking post (maximum 3 streamers every 2 weeks)